Hot tub prices with waterfall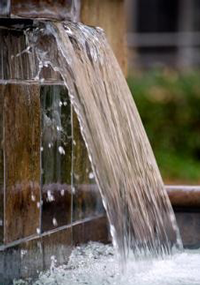 Waterfalls are a popular add-on to many hot tub purchases. See what our users paid for this accessory.
Let's face it, a hot tub with a waterfall just looks cool. The most basic Jacuzzi hot tub models come with a waterfall, and there are several other brands of hot tubs that have built-in waterfalls in some of their models. A hot tub with a waterfall can cost between $5000 and $10,000. Hot tub waterfalls often come with colored lighting which looks great at night. Prices paid for hot tubs with a waterfall are below. Get your own prices for a hot tub with a waterfall and with any other features you have in mind (from multiple hot tub brands.)
The cost of a hot tub with a waterfall
Please Note: The following prices are example prices. The price that you may pay for your hot tub will vary depending on your location, the features you choose, installation requirements, and other factors.
"We got our Jacuzzi J-325 at $5000 and it came with a water rainbow waterfall."
OHIO
"$8400 for Jacuzzi J-365 with a waterfall, cover, lift for the hot tub cover, steps, Ozonator, and stereo."
PENNSYLVANIA
"We bought a free-standing outdoor Jacuzzi hot tub with a classic waterfall, 5-6 person, with a locking cover for $8000."
CALIFORNIA
"Jacuzzi J-355 hot tub, fully loaded with exception of stereo was $8900 tax included; outdoor built-in, 5-6 person, with lighting, 1 lounger, energy-efficient, Ozonator."
NORTH CAROLINA
"I purchased a 6+ person Jacuzzi J-470 hot tub that came with 2 colored waterfalls, and included a hot tub cover, cover lifter, stairs, chemicals, delivery set up and tutorial on getting started for $10,000."
MASSACHUSETTS
Compare hot tub prices »