Hot Springs Spa prices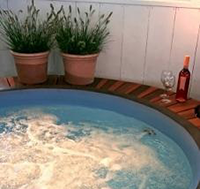 Hot Spring Spas offer durable tubs with a high resell value. See a collection of prices other user have recently paid.
People often select Hot Spring Spas because they are durable and have a high resale value. Hot Spring Spas are priced anywhere between $6000 to over $10,000. Consumers Digest recently named the Hot Spring Aria Spa model a "Best Buy" for its quality and value. The brand offers a line of hot tub features including music and entertainment systems and spa enhancements. Hot Springs is also the maker of Hot Spot Spas, Tiger River Spas, and Solana Spas.
Hot Spring Spa prices that people paid
Please Note: The following prices are example prices. The price that you may pay for your hot tub will vary depending on your location, the features you choose, installation requirements, and other factors.
"$7000 for a Hot Springs Spa Sovereign, Moto-Massage jet, hydrotherapy massage jets, water feature, includes G.F.C.I. sub-panel, delivery and set up, shock type cover lifter."
OREGON
"I found a refurbished 5 man hot tub for $2300. It's a Hot Springs Spa brand and comes with a warranty."
MICHIGAN
"We bought a "monthly special". Hot Springs Spa Vanguard model, got an in-store credit worth 10% of the purchase price of $8600."
INDIANA
"$8000 for Limelight Flair from Hot Spring Spas, plus $100 for delivery."
CALIFORNIA
"Purchased a used Hot Springs 2000 model for $2000….with warranty….great buy, super helpful people and they already service our other Hot Springs tub."
MARYLAND
"My Hot Springs Spa Vanguard was $11400."
TEXAS
"Hot Springs hot tub Limelight 2010 Pulse, hot tub steps, safety rail, thermal cover, GFCI box, ACE salt water system, Ace chemical kit, Ace Fresh water silver, set up & orientation, cantilever umbrella, Ozonator, 3 yr warranty – $10000."
NEW JERSEY
"$7495 for a Hot Springs hot tub, 6 person, with easy lift cover, silk balance system."
CALIFORNIA
"Purchased a used 2006 Hot Springs Spa Vista for $4500. Excellent condition."
OHIO
"$6500. We purchased a Hot Springs Spa."
VIRGINIA
Compare hot tub prices »