Jacuzzi hot tub prices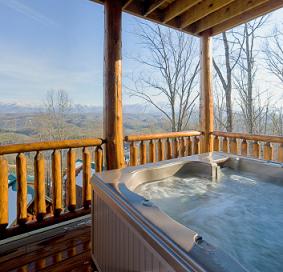 Jacuzzi offers many different lighting, music, and comfort options with their tubs. See a collection of prices our users recently paid for a Jacuzzi tub.
Though the terms "hot tub" and "Jacuzzi" are often used interchangeably, a Jacuzzi is actually a brand of hot tub. A Jacuzzi hot tub can cost between $5000 and ten thousand dollars depending on your desired size and additional hot tub features like music or lighting, and sometimes in relation to your geographic location. There are currently three Jacuzzi hot tub collections to choose from: the J200 Collection, the J300 Collection, and the J400 Designer Collection, with each collection offering several models with varying sizes and features. Get Jacuzzi hot tub prices below.
Jacuzzi hot tub prices that people paid
Please Note: The following prices are example prices. The price that you may pay for your hot tub will vary depending on your location, the features you choose, installation requirements, and other factors.
"We bought a free-standing outdoor Jacuzzi hot tub, 5-6 person, with a locking cover for $8000."
CALIFORNIA
"Jacuzzi J-355 hot tub, fully loaded with exception of stereo was $8900 tax included; outdoor built-in, 5-6 person, with lighting, 1 lounger, energy-efficient, Ozonator."
NORTH CAROLINA
"$5100 for a Jacuzzi J-325. We're very happy with it.
CALIFORNIA
"Jacuzzi J-280 hot tub for $6000; 5-6 person free-standing outdoors."
CALIFORNIA
"$8600.00 included a Jacuzzi J-375 hot tub with easy lift/lock cover, steps, electrical, set up, delivery, Ozonator, silver escutchons, LED lighting, spa chemicals, extra neck pillow, rubber duckies, 3-4 person, free-standing outdoors hot tub."
CALIFORNIA
"I purchased a 6+ person Jacuzzi J-470 hot tub that included a hot tub cover, cover lifter, stairs, chemicals, delivery set up and tutorial on getting started for $10,000."
MASSACHUSETTS
"Jacuzzi J-280 hot tub with free steps, free lift, free cover, free insert that resembles a maraca that goes inside the filter (don't know the name), free outside lights and free chemicals, all for about $5800.00 without taxes. Also free delivery, it seats 7."
MARYLAND
"Our Jacuzzi J-325 was $5000."
OHIO
"$8400 for Jacuzzi J-365 with cover, lift, steps, Ozonator, and stereo."
PENNSYLVANIA
Compare hot tub prices »