Hot tub prices with lounge seats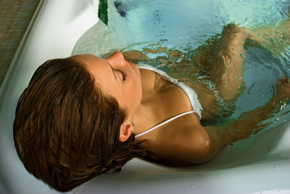 Lounge seats allow for a more relaxing hot tub experience. See what our users recently paid for this feature.
Hot tub lounge seats are deep seats that allow for reclining rather than sitting in the hot tub. Several brands offer hot tub models that have one, two or more lounge seats along with regular seating. Hot tub lounge seats are often featured on higher-end models, so buying a hot tub with a lounge seat may cost upwards of $8000. Some people have had problems staying seated in the lounge seat because the reclined position tends to make the body float upwards; still others love their lounge seats. Consider a wet test in the hot tub that you're hoping to buy to see how your body reacts. People paid the following prices for hot tubs with lounge seats. Get prices for hot tubs with lounge seats and for other features you have in mind.
The cost of a hot tub with loungers
Please Note: The following prices are example prices. The price that you may pay for your hot tub will vary depending on your location, the features you choose, installation requirements, and other factors.
"Jacuzzi J-355 hot tub, fully loaded with exception of stereo was $8900 tax included; outdoor built-in, 5-6 person, with lighting, 1 ProLounge hot tub lounger, energy-efficient, Ozonator."
NORTH CAROLINA
"$7499 6 person lounger. 121 jets, 19 inch DVD/CD HDTV, cover, stainless steel jets."
LOUISIANA
"$8600.00 included a Jacuzzi J-375 hot tub with ProAir Lounge hot tub lounger, easy lift/lock hot tub cover, steps, electrical, set up, delivery, Ozonator, silver escutchons, LED lighting from LED ProLites, spa chemicals, extra neck pillow, rubber duckies, 3-4 person, free-standing outdoors hot tub."
CALIFORNIA
Compare hot tub prices »