Solana Spa prices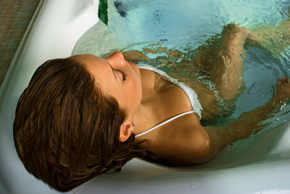 Solana offers many options for smaller, two person hot tubs. We surveyed our users to find out what they recently paid.
Solana Spas are a great option if you're looking for a small 2 person hot tub or 3 person hot tub that can be used indoors or outdoors. But if you're hoping to find a brand-new Solana Spa, you might have some trouble. Solana Spas are currently being sold under the Hot Spot Spa brand; in fact, Solana SX and Solana TX models of yesterday are now sold as Hot Spot SX and TX models. And whether you decide to buy a Hot Spot Spa, Hot Spring Spa, or Solana Spa, know that all three spa brands are manufactured by Hot Spring Spa, so expect the same high level of quality. The Solana SX (currently the Hot Spot SX) is a roomy 3 person hot tub that provides a gentle massage experience at a great price. The Solana TX is a best-selling 2 person hot tub that is a corner model that is designed for indoor and outdoor use. The Solana TX includes Hot Spring Spas' Moto Massage jet that is found in the brand's more expensive models.
Solana Spa prices that people paid
Please Note: The following prices are example prices. The price that you may pay for your hot tub will vary depending on your location, the features you choose, installation requirements, and other factors.
"Delivery, set up, start up chemical, steps, cover. Solana Spa hot tub, approximately $4500.00."
Vandalia, Illinois
"Bought a used Solana TX (only used 10 times) from a private party for $1,500. Included one year supply of all chemicals needed and the hard cover. I was never contacted by Thermospas, Inc., so I looked elsewhere."
Weimar, California
Compare hot tub prices »