Dynasty Spa prices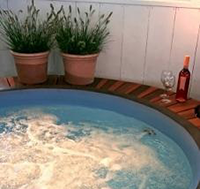 Dynasty Spas prides themselves on their high quality insulation that can keep your tub running at a lower cost. See what others are paying for these tubs.
Dynasty Spas range in price from $4,599 to over $17,000. Dynasty Spas prides itself on maintaining high quality construction materials on every hot tub offered in each series, regardless of price. Even the affordable Patio Series is equipped with high-quality insulation, which allows your hot tub to keep its temperature using less energy, saving you money over time. Choosing between Dynasty Spa hot tubs gives you a chance to select which features you'd love most in a hot tub, including remote-controllable waterfalls, illuminated jets, cool down seats, and even a 19" self-rising flat screen TV.
Dynasty Spa prices that people paid
Please Note: The following prices are example prices. The price that you may pay for your hot tub will vary depending on your location, the features you choose, installation requirements, and other factors.
"$2200 dollars used (4 years old) Dynasty, blower, Ozone, lounge, waterfall, LED lighting, 6 person."
Valley Head, Alabama
"Total $7,333.95 Liberty II Dynasty with all the features, top stairs, lift, 6 months of chemicals, delivery and set up, couldn't ask for much better."
Port Washington, New York
"Dynasty Spa was $6800, 8 person, dome foot massage, waterfall, 2 water fountains, 92"x92"x36", 6 inch insulated cover, butler, steps, maintenance free outside, delivery (75 miles one way) set up, chemicals for one year, an extra set of filters, WONDERFUL customer service!!!! (Also with removal of old tub)."
Oconto Falls, Wisconsin
"Dynasty Tahoe, $4,500."
Blue Ridge, Georgia
"$3,000.00 Dynasty Neptune therapeutic with surround lights, music system, very nice."
Rutledge, Georgia
Compare hot tub prices »